Last blog, we introduced you to one of our long time models, Ruby Roxx. Today, we wanted to introduce you to one of our newest models, Veronica Belle!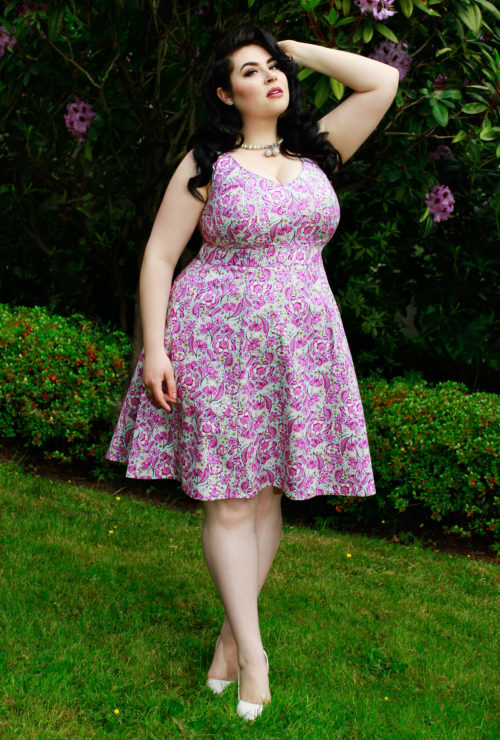 With a dreamy, far-off look and her nose stuck in a book, Veronica is a multi-talented singer-actress with an avid love for Disney and other assorted fandoms. When she's not singing for Memphis Beats Band, she's ramping up her modelling career with runways walks and the like for local designers and photoshoots with some of Vancouver's best photographers like Shimona Henry, Sarah Sovereign and Jessica Rae.
How did you get this Cherry-sweet gig?

I bought this dress for the Miss Ladner Quilt Walk & Car Show!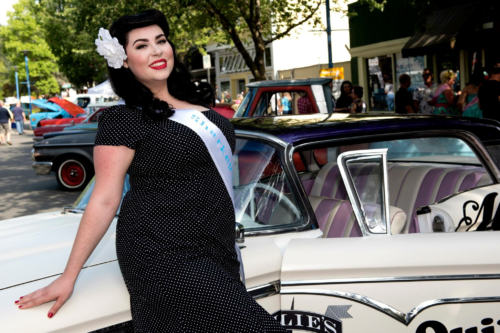 While at the pageant I had a convo with Elly Mayday who suggested that I contact Diane about modelling for CV! After chatting a bit on Instagram, I was contacted and did my first test shoot. The rest is history!
What does #stunningatanysize mean to you?

That your size doesn't define your beauty! Everyday we are told by society that beauty is only what fits into a specific criteria, which is not true. Thanks to some amazing women out there, this ideal is changing and we're beginning to not only accept but celebrate ALL body types! It may seem "cliche" but I truly believe beauty comes from within. You could have a pretty face but be ugly inside!
Like one of my favourite quotes says " We get so worried about being  'pretty'! Let's be pretty kind, pretty funny, pretty smart, and pretty strong!"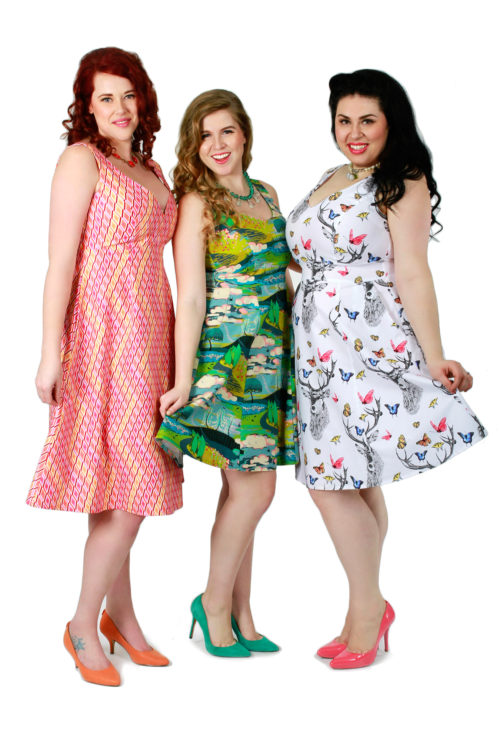 How do you get ready for a photoshoot? What are your 3 favourite beauty products?

I take a bath the night before. There really isn't a fancy way to say "I shave my legs". And moisturize! If I'm good, I'll pack all of the things I need for the night before but I'm a terrible procrastinator, generally! So my morning consists of a lot of running around! I usually do my own hair and makeup, so it's an early rise to get ready! I definitely must have music playing while I'm getting ready, to get me into a good morning groove and wake me up!
Being a makeup addict, I have a lot of products that I adore! But if I have to pick 3, I'd say:
-MAC Cosmetics Pro Longwear Concealer
– L'Oreal Liquid Liner in Carbon Black
-Freeze It hair spray! (This stuff is amazing!!)
What is your favourite Cherry Velvet dress & why?

Oh My Gosh! That's so hard to decide! I really like the Angelina Dress…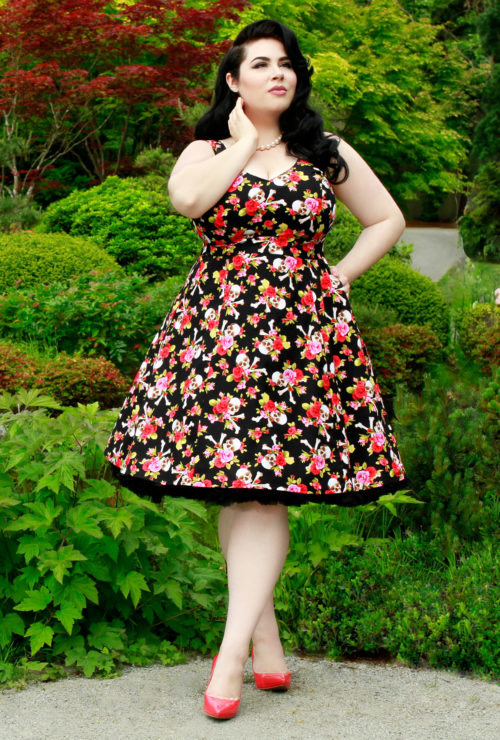 But I think my new favourite would have to be the Danielle dress! I love the little collar and the new prints are gorgeous!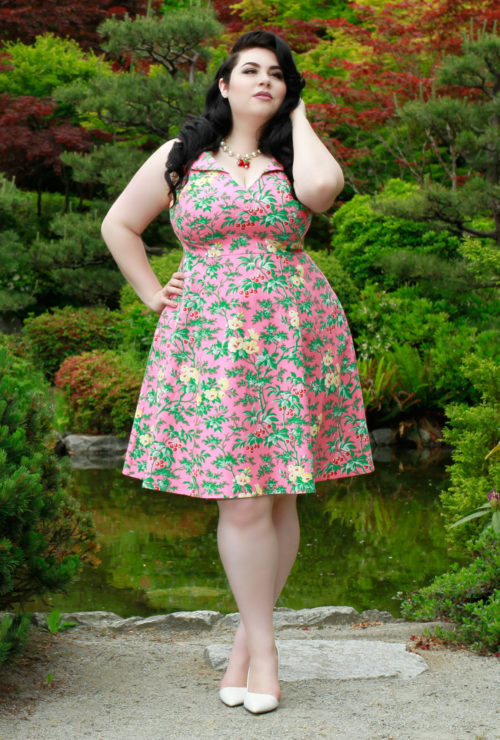 Who inspires your creativity?

Hmm, I've always been a very creative person! Since I was young I've always enjoyed pretty much every aspect of the arts! I guess you can say that I find inspiration and drive in my modelling career from the amazing women who are paving the way for other curvy women in this industry and helping women to embrace their bodies and rock what they got!
Personally I was inspired by Elly Mayday! She is a local girl who went through so much adversity but fought through it and has managed to have an amazing career all the while inspiring other women! I always had an interest in modelling but thought I was too big to be able to do anything about it! It's women like Elly who prove that that isn't the case! I just hope, above all else, to inspire other women like they did for me!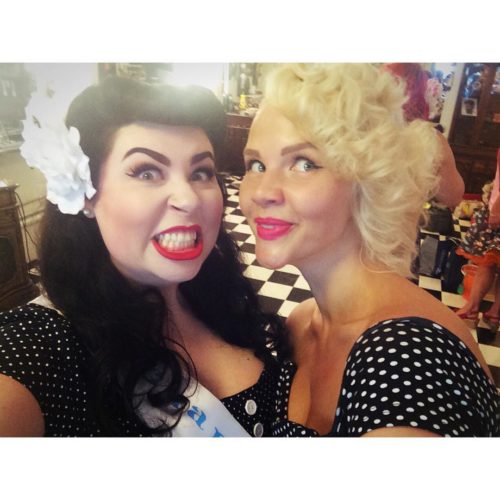 Thank you so much for taking the time to chat with us, Veronica!
If you liked the dresses Veronica's wearing in this blog,
check them and all of our new arrivals out on our website
!
XOX Cherry Velvet