It's hard to believe that Cherry Velvet spent 19 years at our faithful, old Gastown location…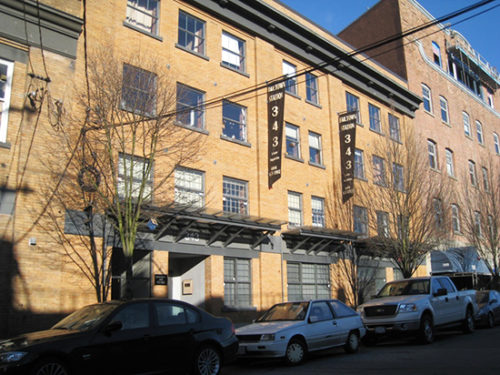 …But upwards and onwards, we've been settled into our new location for almost 2 months. We're glad to have the move behind us and so chuffed to have enough room to accommodate all this growth!
Just in case you haven't heard, our new studio is located at:
1635 Powell street
Vancouver
V5L 1H5
It's a blessedly spacious and bright place, such a necessity for our growing collections. We love our open space concept office upstairs, but what we're most excited to share with you is…
A show room!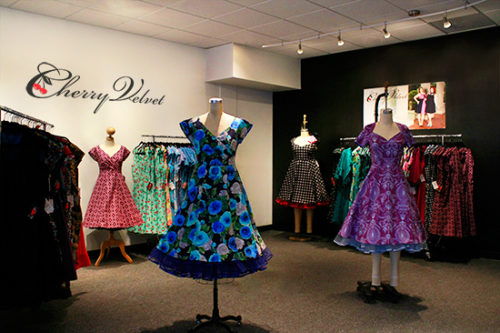 We are absolutely delighted to have a dedicated space to display our lovely dresses and take appointments (just give us a call to make one!).
We love the retro-modern feel of our minty green kitchen…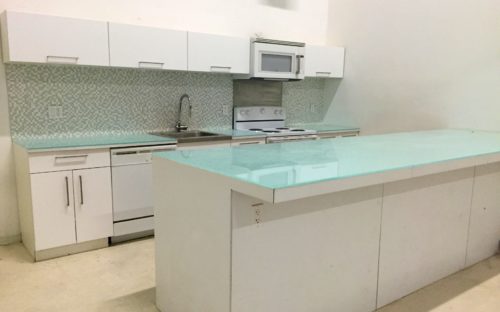 We eagerly took advantage of our new studio and held our first (but definitely not last) photoshoot for our project, #StunningAtAnySize. We're excited to get our message out there and see it pick up on social media platforms like Instagram. We're just about to produce part two of this mission, in the form of a video. Stay tuned!
As well, we recently had the pleasure of being able to represent ourselves at the WWIN show in Las Vegas. We used this show as a great opportunity to unveil our new Fall 2015 Cherry Velvet collection. Keep your eye out for lots of new, adorable styles.
Take a look at these sweet prints!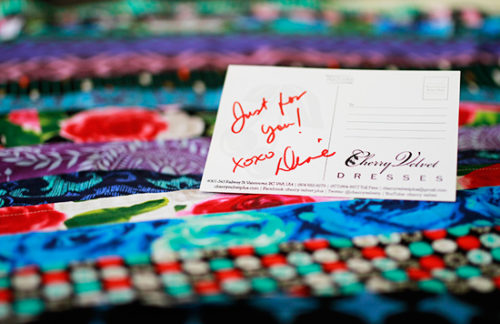 To cap off these new beginnings, we also are happy to announce two new additions to the Cherry Velvet Tree, Jolie Holiday & Greg Milne. Jolie will be our Girl Friday, while Greg will manage operations in the warehouse.
That's all for now, keep watching our blog for future posts about living the Cherry Velvet life!
XOX Cherry Velvet