It was truly a surprise! In several short weeks, Katherine Dockrill (Helly Hepburn), Nadine Eberts (Rain Hair Salon) and Jen Kaboom (Jen Kaboom Designs) planned a spectacular event for their close friend Elly Mayday. #strutforacause was both a fashion show and fundraiser to benefit Elly and Ovarian Cancer. A unique event space, the Arthur Erickson designed "Waterfall Building" was chosen. Then the mad dash began to line up models, sponsors and volunteers. So many people helped put this event together, and everyone involved deserves a thank-you, but my purpose here is to tell you the story of this special surprise for Elly.
To get Elly 'party ready', what better than to plan a photo shoot? Gal pals Shimona Henry (Pin-up Perfection Photography) and Stela Licina (model and make-up ninja) whisked her out to a studio in White Rock, did her hair and make-up and spent the day shooting. Elly had graciously agreed to take a few photos for me on this last day of shooting before her scheduled surgery. So we quickly sewed up a new Cherry Velvet wingbust dress design with a full skirt, and named it the 'Elly', with the hope that she would wear it to the party. We kept our fingers crossed that we'd gotten the size right (as Elly has lost 45 pounds) but we did. From our size large at the start of her modeling career about a year ago, she's now a size XS in our dresses.
With a ruse to pick up Nadine at Rain Hair Salon (adjacent to the Waterfall building), they got Elly all the way to the door without her really suspecting what was planned. With a full house including family, friends, photographers and press, the look on her face was both touching and priceless.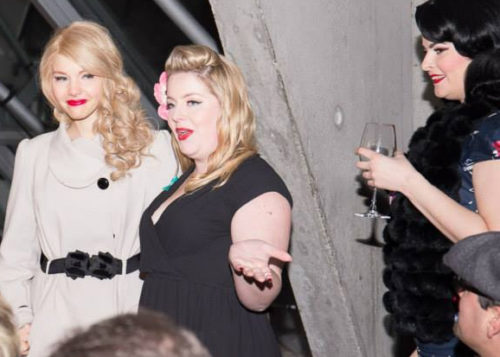 There was a total of 5 segments of fashion shows, including ours, with a huge line up of models all donating their time to the show. I'd like to thank all the amazing models who enthusiastically strutted their stuff down the runway. We're in the process of producing a video of the show which we'll share asap! But I'd like to personally thank all the girls that represented Cherry Velvet: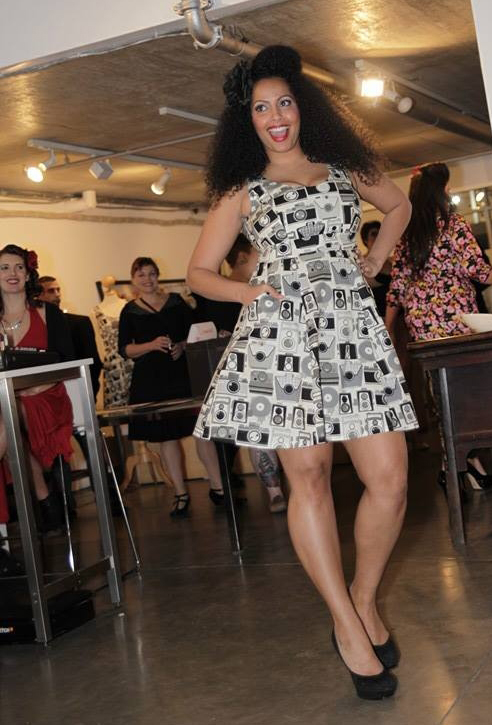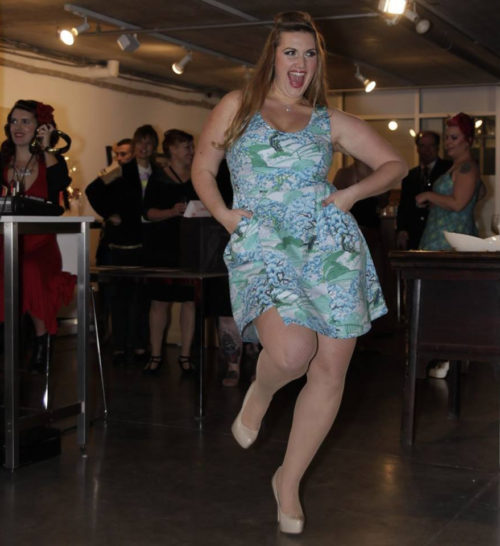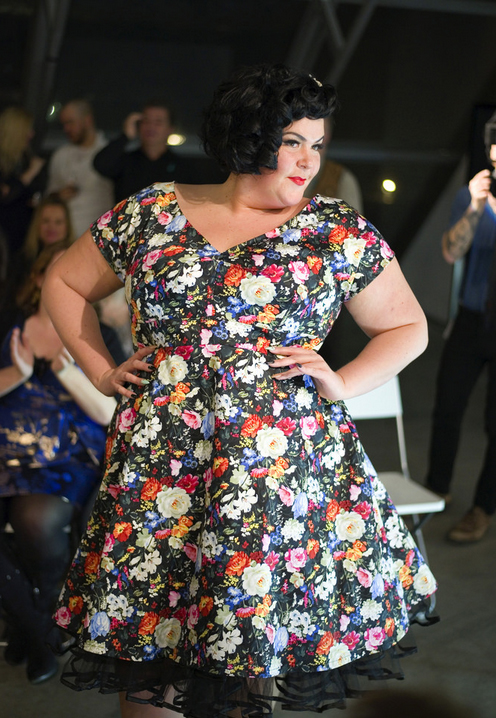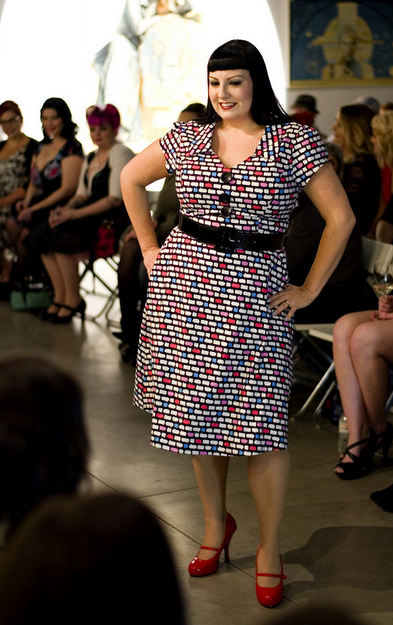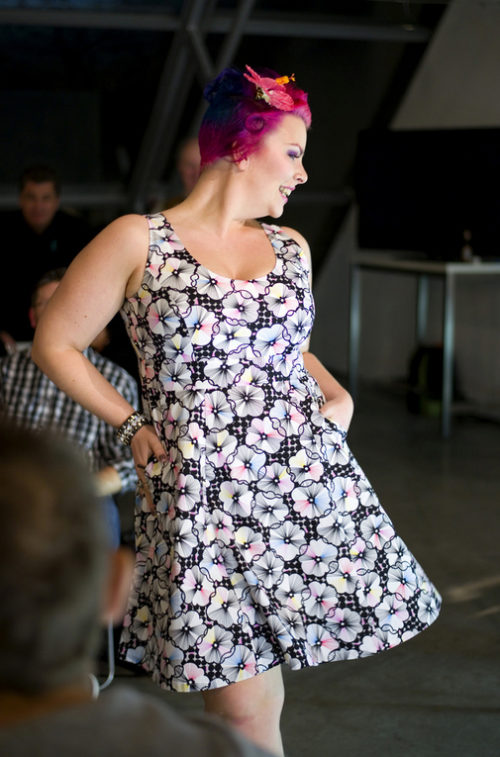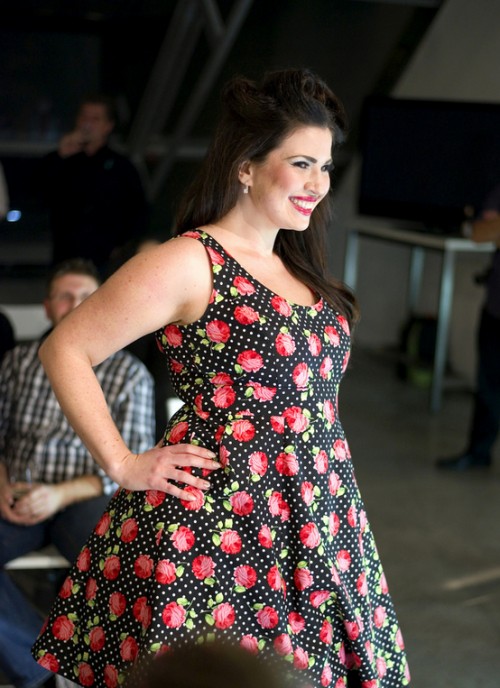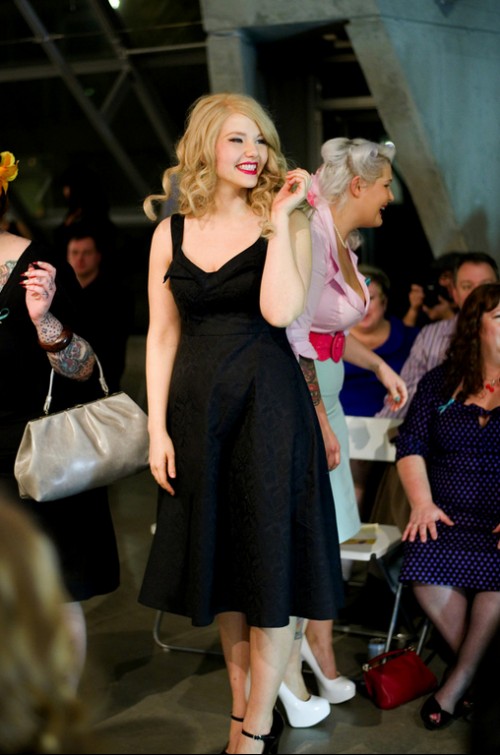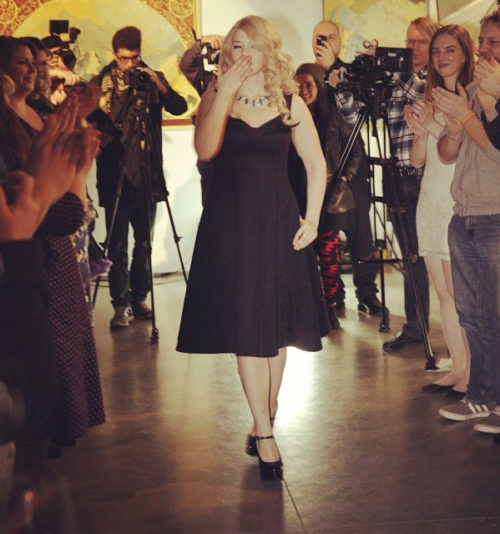 We were thrilled to be part of such a fantastic event to benefit a truly lovely person. We love you Elly!
To find pics of the event please search #ellymayday.
We'll have many more to share with you later this week, as well as the video!
XOX Cherry Velvet