The fashion world has gone head over heels for retro, with nods to the 50's and 60's cropping up in many a designer's Spring 2012 collections.  From nipped waists and full skirts to "wiggle" dresses and peplums, retro styles are making a comeback.  It really is the return of the 'lady.'  For day, think prim pastels worn with poise, grace, and a dash of authority a la Jackie Kennedy, or demure and perfectly coiffed work looks from the girls of Mad Men.
Night time is all about feminine sex appeal, whether you're showcasing a stunning décolletage in an off the shoulder number, or killer curves in a form-fitting cocktail dress. This is the time to channel your inner Marilyn Monroe, bat your eyes, and always have a witty remark on the tip of your tongue! (It is 2012 after all; we can't let the men have all the fun!)
While today's rockabilly and pin-up sets have always enjoyed the dress-to-impress glam world of the mid-late 50's, the rest of fashion is currently having a little catch up moment.  In our opinion, retro styles are always in season, and offer an unbeatable combination of class and sass. You can't help but feel like a bombshell in these femme frocks, and since there's no better inspiration than the real deal, we're going right to the source to bring you these stunning vintage styles…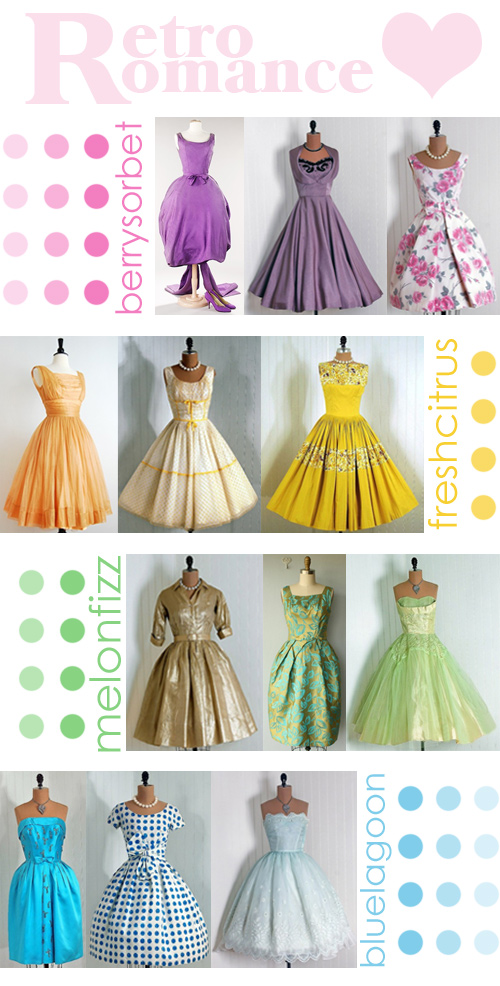 Now, the most important question; are you a Jackie or a Marilyn?
x0x Cherry Velvet (PS. Check out our Pinterest boards for the above images and more retro beauties!)