Did you know that our dresses are limited edition? It's true! The majority of the time, only 25 to 40 dresses are made across eight (or more) sizes in each print and sometimes we only make 10 total! Because of this, some sizes can sell out quick…
Our dress size production choices are based on popular demand.  If you happen to be a size S, M, 3X or 4X, (which are currently our least popular/least requested sizes), we might only make as few as two dresses in your size. If you're between a size L and 2X (our most popular size range), we'll (usually, but not always!) have more dresses available.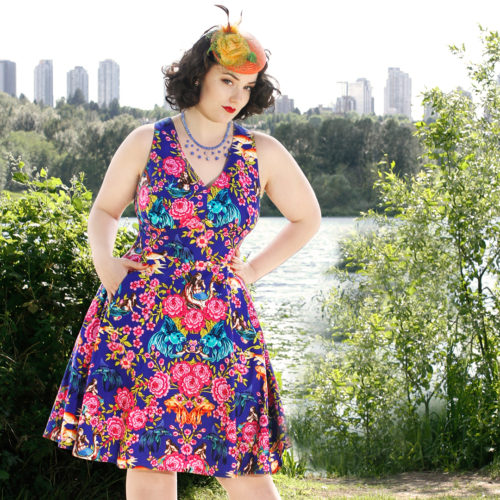 Whatever size you happen to be, one thing is for sure,  most Cherry Velvet dresses and their specific prints, are made for just one production cycle or season. This means, once they're gone, they're really gone! The main reason for this is due to the limited nature of cute prints and fabric choices available.  Looking through countless fabric swatches for the upcoming season can be a little bit of a guessing game. Our designer, Diane,  often jokes about using her "crystal ball" to help decide what print to choose and how much to order. So while it's not a perfect science, we always do our very best to find the prints you love.
One of the dresses that was a very limited edition this spring was Brigitte – Kamp Kitsch with retro trailers, campsites, and weenie roasts. Only 10 dresses were made in this print.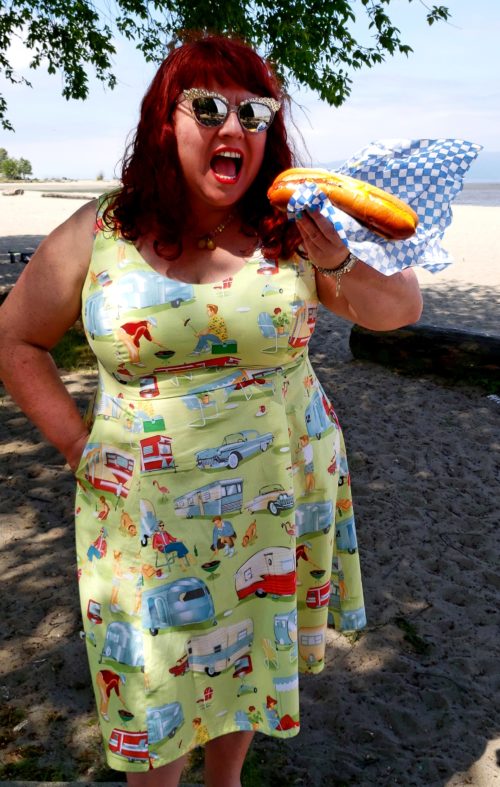 Another popular dress was Doris Octopus's Garden; we only made about 30 dresses for all of Canada. (At the time of this writing, there are only 3 sizes left!) This print is spectacular with roses and octopus, it's an undersea fantasy in the most glorious colours.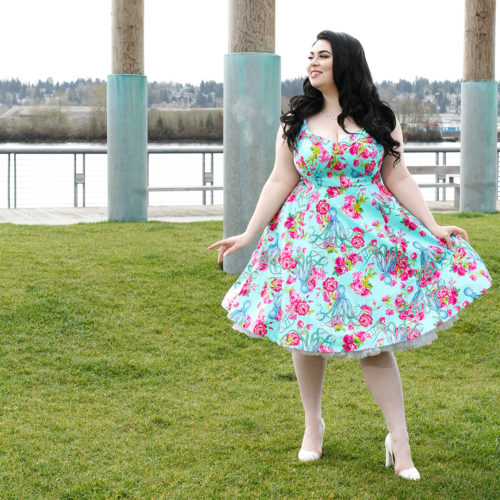 The Norma dress, in general, has been quite sought after this year.  Norma – Nevermore has also been really popular. It's an amazing print; dark magic, spells, and crows. This one is almost gone!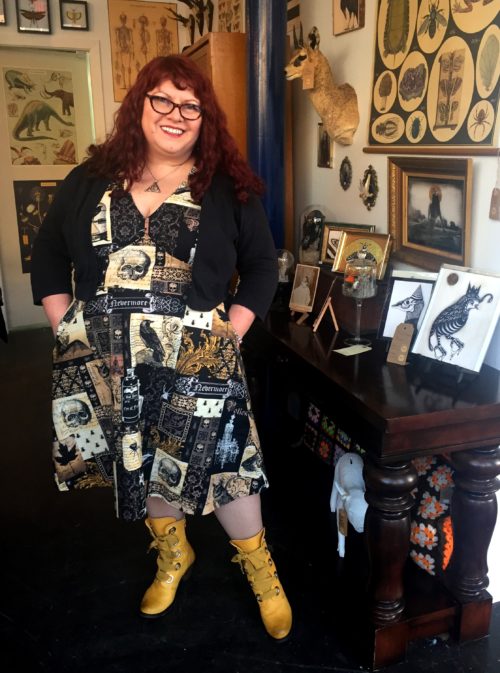 Norma – Parlour Ink, with so many classic tattoos represented on an inky black background: scorpions, skulls, mermaids, bleeding hearts, roses, stars, swallows, snakes, horseshoes, dice plus more.  Only 2 sizes are left. This print is also available in our Men's shirts.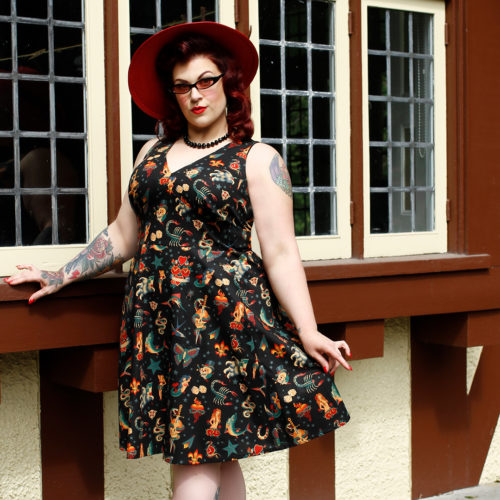 We very rarely (maybe only 2% of the time) recut our dresses in existing prints and/or prints we've released in the past. There have only been a few that we've ever recut, our Doris in Black Cherry Dots is a good example. It's our flagship print that Diane had a hand in designing. The overwhelming majority of prints, however, all come and go—here for a good time, not a long time.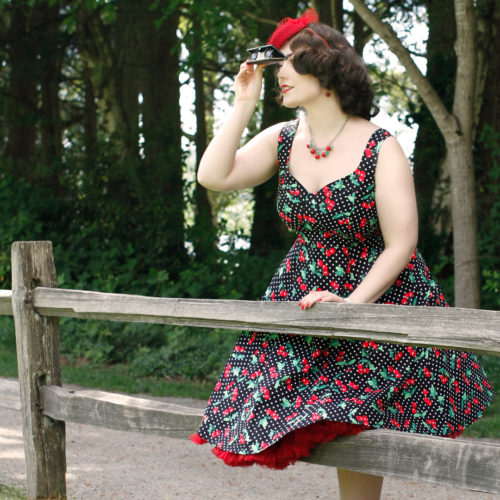 So now you know, when you purchase a Cherry Velvet dress, it's not simply just "another dress" you're buying—it's practically a collector's item! You become part of an exclusive club (one that may only have 10 members or less) and it proves, of course, you have an impeccable taste 😉
Welcome to the club!
XOX Cherry Velvet