16 Oct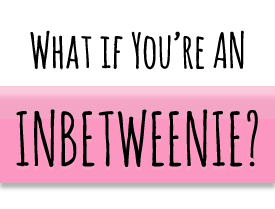 Inbetweenies sizes are near and dear to my heart. Before I 'grew-up' another size into plus I spent many frustrating shopping trips feeling like my size just wasn't available in the clothes I wanted to buy.  So making dresses to fit girls that fall in between regular sizes and plus sizes is very important to me and my brand. So if you're bigger than some regular size brands but not quite a plus size this post is for you. If you're plus size you might be interested in how we make plus sizes different from regular sizes.
You might not know that for each new style of dress we make two completely separate patterns. The main difference is the pattern is specifically designed to fit each separate body group.
Aside from the basic measurements being different, Plus size patterns differ from their smaller counterparts in the following ways:
1. The bust point (the widest part of the bust) is lower on the body.
2. The bicep (upper arm) is wider around, and the armhole of the dress has to be bigger as well.
3. Larger darts are needed at the bust and back, to accommodate for extra curves.
4. The waistband area is higher and proportionately wider than on a "regular" size dress. This makes room for rounder midsections.
5. In a straight skirt, multiple larger darts are needed to fit curvier hips and butts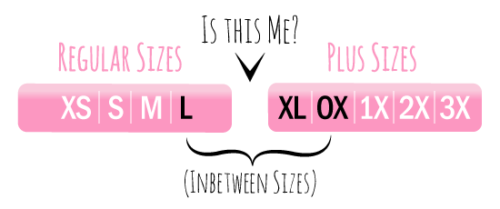 Despite all our efforts to fit regular and plus size women alike, sometimes there still could be people that don't fit our dresses perfectly. (Yikes!)  This would most likely be a person that had very small waist in proportion to her bust.  I'm pleased to say that only once did I have a woman not find her perfect fit.  I wrote this post for her, (you know who you are!) because I've never forgot the moment.
The best solution I can offer is to try a dress like the Elly that has stretch fabric. The extra stretch can mean a roomier fit, and a more forgiving shape, and then choose the smaller size.
 XOX Cherry Velvet
P.S. If you're plus size and found our dresses are a little bit short in the upper body or you're not too crazy about our empire waistlines my next post is going to explain why we make our waists higher on our dresses.