Let's introduce model Carly Stone; she's beautiful on the outside and the inside. But she's way more too. We thought you'd like to meet this inspirational woman…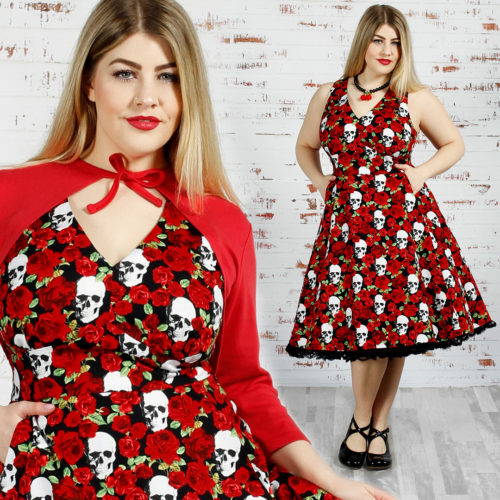 How did you become a model?
Before modeling, I was working as a nurse in an area that focused on women's health and was constantly amazed at the strength of these women battling major health issues. This made me grateful for my own body, flaws and all, and really gave me the confidence to care less about what people thought, and more about promoting positivity. I got my first chance to shine when I was visiting a makeup artist friend in California and she brought me to a shoot. The model didn't show, so I became the model, and it was this incredible, empowering experience. The photographer connected me to others in the industry, and everything blew up from there! The responses have been really positive since I started, so I decided to keep going!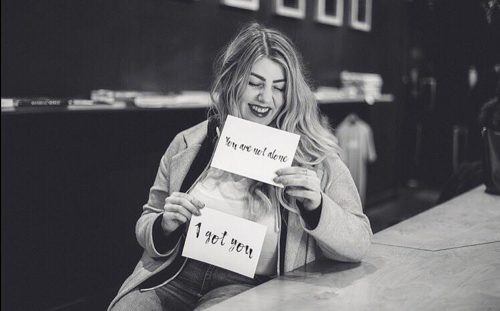 How did you learn how to pose?
What helped me the absolute most was working with professional photographers, especially in the earlier times of my career. Photographers have a wealth of knowledge on what makes a beautiful photo, so I tried to get as much feedback and tips as they could give me. I also watched a lot of fashion/ modeling shows or clips, paid attention to other models in shoots, and practiced in front of the mirror. Knowing your best angles is extremely helpful, but don't be afraid to try new things! Not every shoot is the same, and not every pose will land perfectly, but it's important to keep branching out and growing.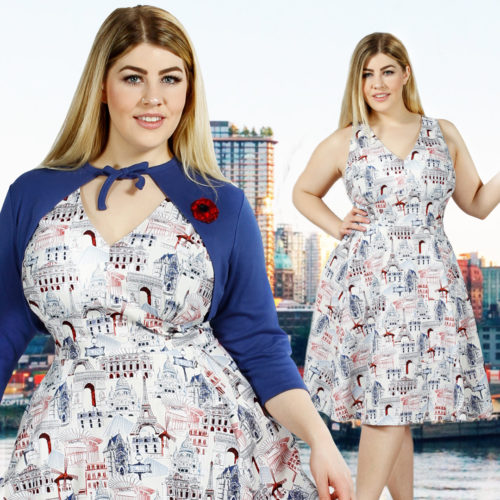 What is your unique model "signature"?
What makes me different as a model is the way I express myself, either through captions or stories. My shoots are always professional, but I try not to take myself too seriously in the media. I like to engage with my followers rather than just throw up a picture, and I love exploring different themes and styles. I think my look is a bit unique in that I fall in-between the model categories. I'm a little shorter than the average model, and my body is not quite plus but more "curvy" as a size 10-12. Even if I don't represent the majority of runway models, I think I represent the majority of women, and people feel connected to that.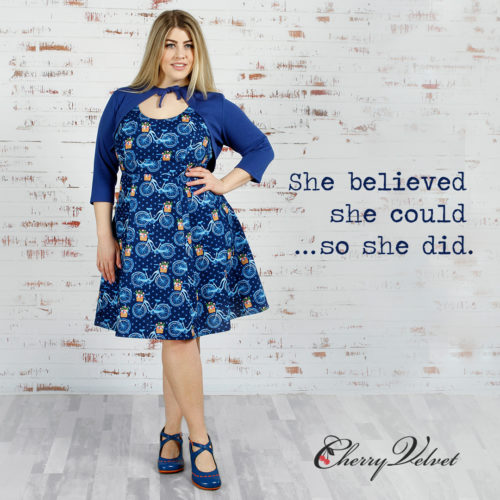 Tell us about your other careers?
Aside from modeling, I'm also working in health care as a nurse. I've worked in every area from pediatrics to surgical, and have gained some incredible experience -and confidence!- from it. I'm also currently attending university full-time pursuing a double-major, which definitely keeps me busy! I try to split my time evenly between being a nurse, student, and model, but depending on the season, the scale tips in favour of one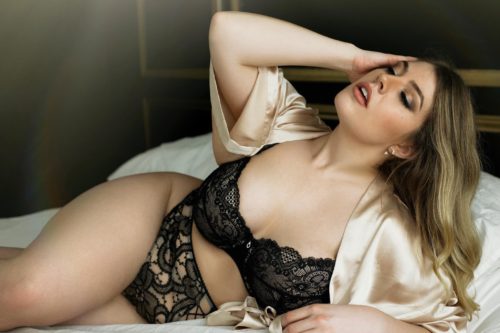 Any makeup/life hacks you'd like to share?
For beauty tips, take care of your skin! Healthy skin really shines through in photos and in daily life. Taking off makeup properly at night and keeping skin moisturized and hydrated makes all the difference. I'm currently obsessed with oil washes at night to remove makeup (followed by a cleanser) and sheet face masks, especially the animal ones!
For makeup, I like to keep things classic. A good foundation and mascara are the basics, but having a pop of colour (like a red lip) really revs up the look without adding too much. I also love having good eyebrows! I actually use an eyeshadow to fill my brows, but any tints, dip brows or pencils will do!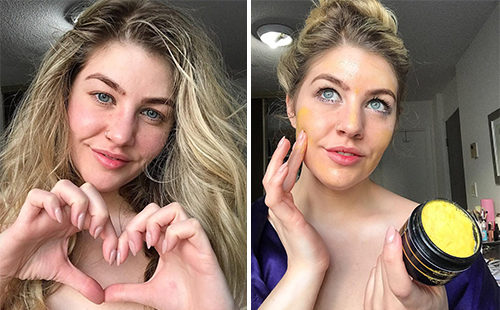 What's the best part of working in this industry?
Obviously getting to keep the products is awesome. (all the pretty things!) Meeting different people in the industry has been incredible. Some of the models, designers, and photographers I've worked with have become great mentors or great friends, and I'm always happy to see them grow. My favourite hashtag has been #WomenSupportingWomen because I've loved seeing the openness, acceptance, and positivity from other women in the industry. There can be a lot of malice, especially in fashion and media, but there is also a lot of good. So far, I've been more often pleasantly surprised
Thanks, Carly for being such an inspiration to us all!
XOX Cherry Velvet