We have so much to share with you!
We've worked hard to make your Fall dress wishes come true with styles that we know you're going to love. The Shelly dress is our first Fall arrival and it's in beautiful, subtle prints like this Slate Gingham. Our newest model (and actress) lovely Tegan Verheul pulls off this vintage 1950's hat don't you think?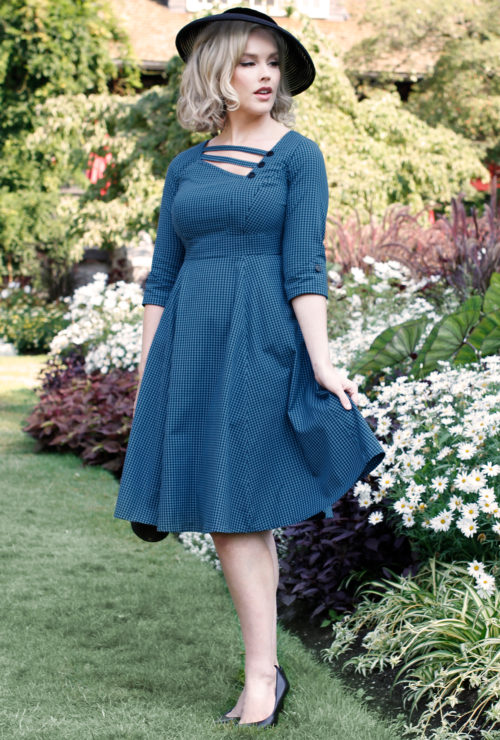 Do you remember our survey on Facebook asking for help choosing colours for Fall?  Roxy is the dress! It's a Cherry Velvet classic from the archives you may recall. You asked overwhelmingly for Garnet and Purple, but we've also brought in this beauty in Royal Blue, Hunter Green and a Terracotta. Roxy has all the details you could wish for; a beautiful portrait collar, three-quarter sleeves with turn back cuffs, pockets and a lovely, full skirt.
Just imagine the styling possibilities with the Roxy dress. The collar is perfect to display your favourite brooch. We also have spectacular necklaces that look amazing with this neckline. Our new Black Cherry necklace (gorgeous!) is perfect with Garnet or Hunter.
The new double strand Purple Northern Lights necklace set goes beautifully with either the Purple dress or this Royal Blue shade.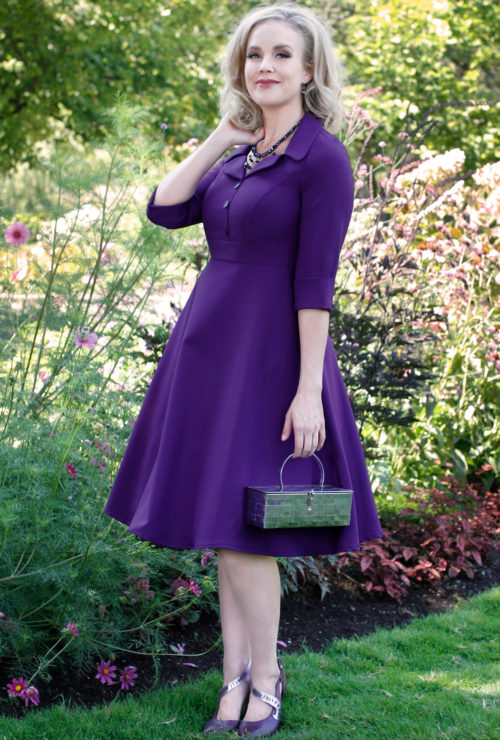 The Paige is another super favourite around here at Cherry Velvet. It's a great work dress that has retro style and a classic look. If true vintage fashion in your size is your dream, this is as close as you can get in a new dress. Plus it's pure cotton, easy care and so comfortable to wear! Paige was inspired by an actual vintage sewing pattern from the 50's and the sharply pointed collar is just so pretty.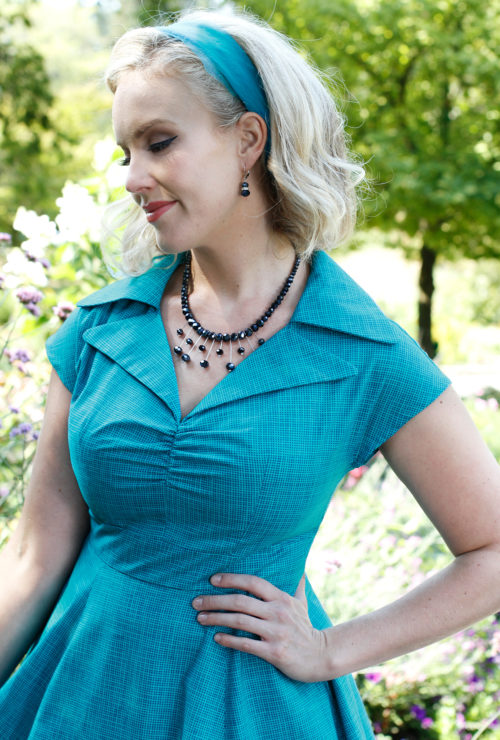 Any dress is improved with our absolute favourite of the season, The Atomic Galaxy Necklace for mid-century modern style and sparkle. For more of a day look, choose the smooth black beads of the Black Atomic Necklace. Both are stunning. All are handmade of glass, not plastic.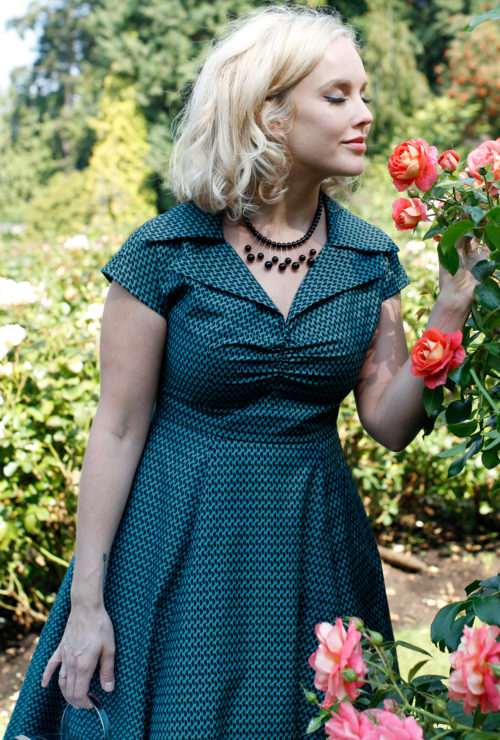 Stay tuned for a Halloween preview. Several "drop-dead" styles will arrive early next week!
XOX Cherry Velvet